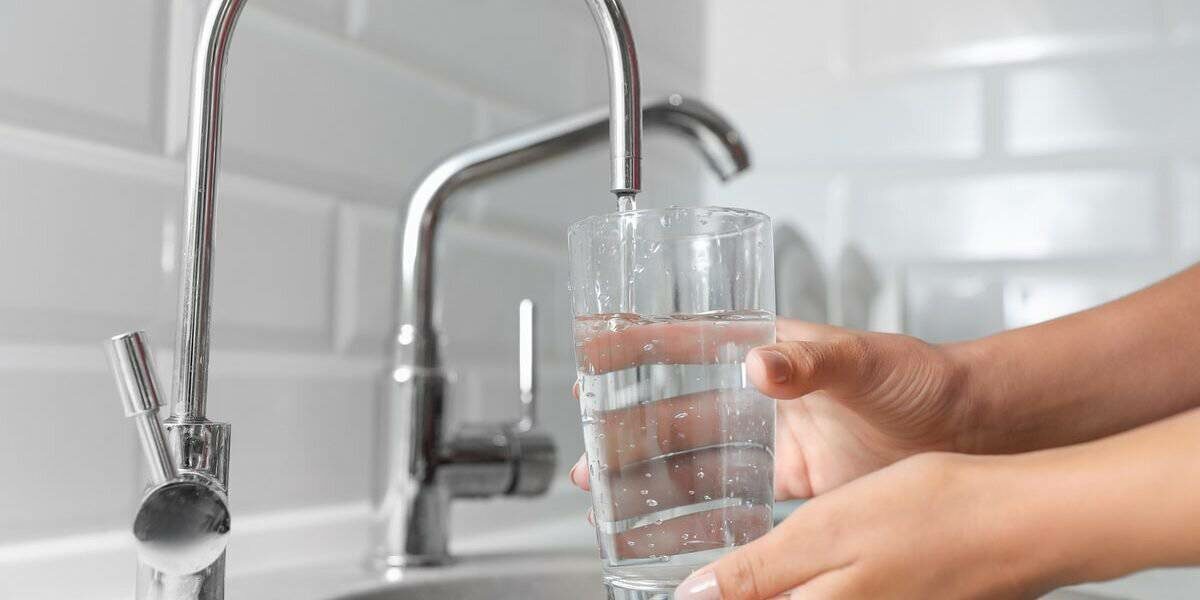 Water Filtration System Installation
in Towson, MD
Are you tired of buying bottled water all the time? Those trips to the store, lugging around bulky bottled water, and then glancing at the bill. We've all questioned, "Why can't I just trust my tap?" Here's some good news: The solution to this pervasive problem is simpler than it seems: a robust water filtration system.
At Hardy Plumbing, our water filtration installations stand as Towson's beacon of change. We're not just another result that pops up when you frantically type "water filtration system installation Towson MD" into your search bar; we're a promise of reliability every time you turn on the tap, allowing you to bid goodbye to bottled water for good.
From guiding you to the perfect filtration system to installing a water filtration system, we're committed to elevating the quality of Towson's tap water. We provide assurance with every sip, turning your faucet into a trusted source.
Signs You Need Water Filtration Installation
Water can sometimes drop subtle hints that things aren't quite right. Here are the tell-tale signs that it might be high time to consider a water filtration system for your home:
Stains on Sink: Notice those pesky reddish or brownish stains on sinks, fixtures, or laundry? These unsightly marks can be due to high iron or mineral content in your water.
The Soap Struggle: If you're using more soap than usual and still not getting that sudsy satisfaction, hard water might be your uninvited guest. Filtration can be your ticket to soap glory!
Clear but Not Quite: Water that's cloudy or has tiny floating particles? That's it blatantly waving a red flag, saying, "Hey, I've got stuff in here you probably don't want!
Skin & Hair SOS: If after showers, your skin feels more like a dried apricot and your hair's screaming for hydration, your water might be stripping it of essential oils. Clean, filtered water can help bring back that natural glow.
An Aroma, Not the Good Kind: When your water starts smelling like a swimming pool or, worse, rotten eggs, it's not trying to audition for a new perfume. It's a sign that you might have chlorine or sulfur issues.
Remember, while these signs are hinting at water filtration, they're also reminding you of its importance. Clean water isn't just about taste or aesthetics; it's about health, well-being, and a little more peace of mind every time you fill up that glass.
Our Water Filtration Services
Whether you're diving into the world of water filtration for the first time or need a hand with your current system, we've got the know-how and passion to make every drop count.
Water Filtration Installation
Not all filters are created equal, and we're here to find your perfect match. Whether you're after a simple under-the-sink filter or a whole-house purification system, we'll guide you to the best choice for your home and taste buds.
Filters can get finicky - but hey, that's what we're here for! If you notice any changes in your water's taste or clarity, give us a shout. Our team will diagnose the issue, fix it up, and get your water back to its pristine state.
Water Filtration Maintenance
A filter's job is to catch the bad stuff, which means it needs a little TLC now and then. Our maintenance service ensures your filtration system is always working at its best, so you can enjoy consistently pure, great-tasting water.
Diving into Hardy Plumbing's Water Filtration Game Plan
So you've heard about water filtration, and maybe you've got a few tabs open with different systems and companies. But let's focus for a sec on what we bring to the table, or more aptly, what we bring to your faucet.
Top-Tier Products: Now, I wish I could invite you over for a cuppa and give you a personal tour of our range, but here's the next best thing. At Hardy Plumbing, we've curated a selection of top-tier filtration products. We've sifted through (pun intended) the noise and chosen the best of the best, so you don't have to play the guessing game.
The Hardy Plumbing Guarantee: You might wonder, "What makes Hardy's filtration game so special?" Well, it's not just about products; it's about passion. Our solutions stand out because we're not here to just sell you a product and wave goodbye. We're with you from that first drop to the last, ensuring you get not only clean water but also a smooth experience. It's our blend of expert knowledge, killer customer service, and, well, a bit of that Hardy magic.
Ditch the Bottled Water
Experience Pure Water Straight from the Tap with Hardy Plumbing
Navigating the complexities of water filtration doesn't have to be a chore. At Hardy Plumbing, we simplify the process. From guiding you to the right filtration system to its meticulous installation, we're committed to transforming ordinary tap water into a pure, refreshing experience.
Ready to taste the difference? Hit us up by calling (443) 707-2969 and let's turn that ordinary tap water into a pristine pour.
Contact the plumber or plumbing company to schedule a service call. Be prepared to provide help about the problem.
Looking For A Local Plumber In Towson, MD Contact Us Now!