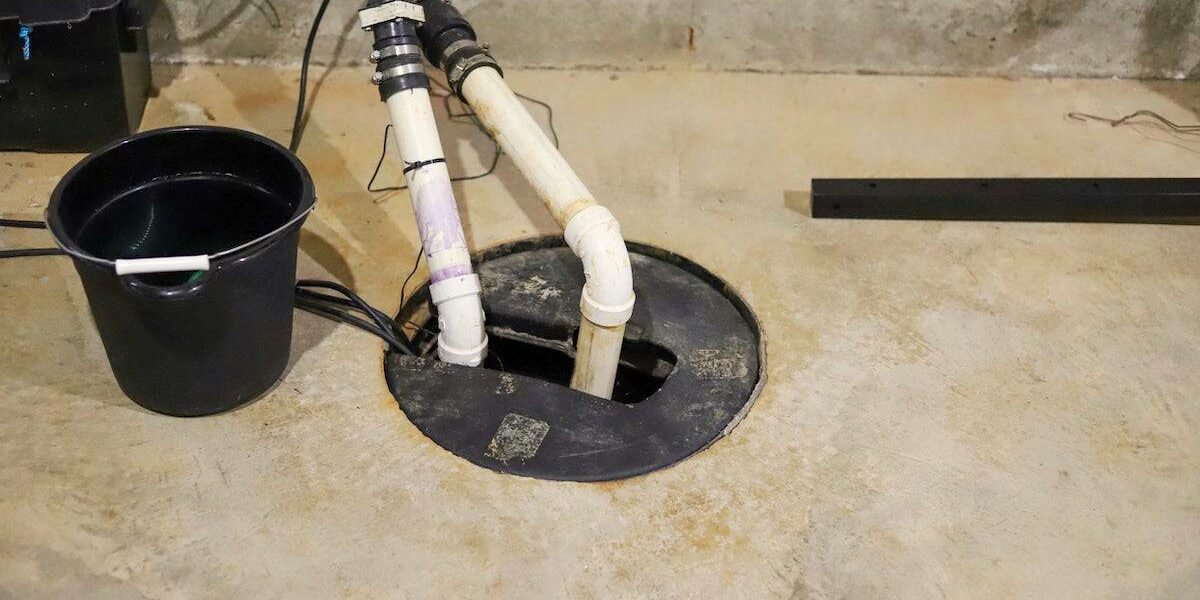 Reliable Sump Pump Repair
in Towson, MD
Ever dreaded the coming of rain more than a Monday morning? The comforting patter of raindrops on your windowpane should be a lullaby, but for many in Towson, MD, it's more of an alarm bell. You're cozy in bed, yet one worry keeps bugging you: "Will my basement become an unplanned indoor pool?"
We know the drill. The unpredictability of our weather here can make even the hardiest homeowner twitchy about potential water damage. Beyond the nuisance of a soggy basement, it's the loss of cherished items and the looming costs of home repairs that sting.
Been there? Maybe once or twice, you've even done the midnight scramble, typing "emergency sump pump repair near me" into your phone as rain hammers down. Or perhaps on clearer days, you've thought about general "sump pump maintenance near me" or even weighed the pros and cons of "sump pump replacement near me."
For these trying times, Hardy Plumbing has your back and we're not just talking about repairs. Whether you're considering a brand-new sump pump system installation or just need trustworthy sump pump services, we're your local go-to. So while we can't promise sunshine every day, we can make sure you're rain-ready, anytime.
You Might Need a Sump Pump Repair if…
Here's the lowdown on the hints your sump pump might be throwing at you, saying, "Hey, human! A little help?"
Sounds of Silence: Ever had a friend bail on you on a day you needed them? That's what it feels like when your pump goes quiet on a rain-heavy day. Not fun. And definitely, a sign to dial us up.
The Unexpected Splash Zone: When your basement starts to feel like the community swimming pool but you didn't invite anyone over. Yeah, that's a sign the pump's not doing its main gig.
The "Moody" Phase: Flickering on and off like it's trying to decide on its life choices? Your sump pump might be having an identity crisis. It's a bit like a wonky light switch that can't decide if it's day or night.
Ancient Times: Remember when you first installed that pump? Neither do we. If it's been rocking for over a decade, you might wanna consider giving it a wellness check. Nothing lasts forever, not even those vintage jeans from the '90s.
Never-Ending Shift: Look, dedication is great. But if your pump's on an endless loop like a kid on a sugar rush, it's not just hardworking – it might be hinting at an issue. Time for a chat with your friendly neighborhood sump pump expert. That's us, by the way!
When Your Sump Pump Throws a Tantrum, Call Hardy Plumbing!
When your sump pump decides to go on vacation during a torrential downpour, you can count on us to come to the rescue! Here are reasons why Townson locals choose our team for these downtrodden events: 
Local Legends: Alright, not to toot our own horn or anything, but Hardy Plumbing has been in the Towson scene long enough to be called the sump pump whisperers. From Grandpa's time to now, we've been rescuing basements and ensuring pumps behave. With hands dipped in countless sump pump projects, we've seen, heard, and fixed it all.
That Time at Mrs. Potterson's: Let me tell you a story about a lady we'll call Mrs. Potterson, a sweet lady from down the lane. She once called us in utter distress. She feared her basement was on the brink of becoming Towson's next big lake. But fear not! A cup of tea and a quick fix later, her sump pump was back in action, and her prized porcelain collection remained unsplashed. Real-life heroes don't always wear capes; sometimes, they come equipped with wrenches and plumbing expertise.
Your House, Our Temple: You've probably heard some horror stories – sump pump repairs gone wrong, leading to a basement version of the Titanic. It's gut-wrenching, I know. At Hardy Plumbing, we don't play those games. Safety isn't just a word in our dictionary; it's our mantra. Ensuring no electric mishaps or ensuring we leave no trace (except a working pump, of course), we respect your space like it's our own.
Turn the Tide on Troublesome Sump Pumps - Call Us Now!
Basements deserve to stay dry and your peace of mind intact. Don't let a moody sump pump rain on your parade (or your basement!). From unexpected downpours to the regular rhythm of life, ensure your home remains the sanctuary it's meant to be.
Ready for the Hardy Plumbing rescue? Reach out today at (443) 707-2969 and let's get that sump pump humming smoothly.
Contact the plumber or plumbing company to schedule a service call. Be prepared to provide help about the problem.
Looking For A Local Plumber In Towson, MD Contact Us Now!