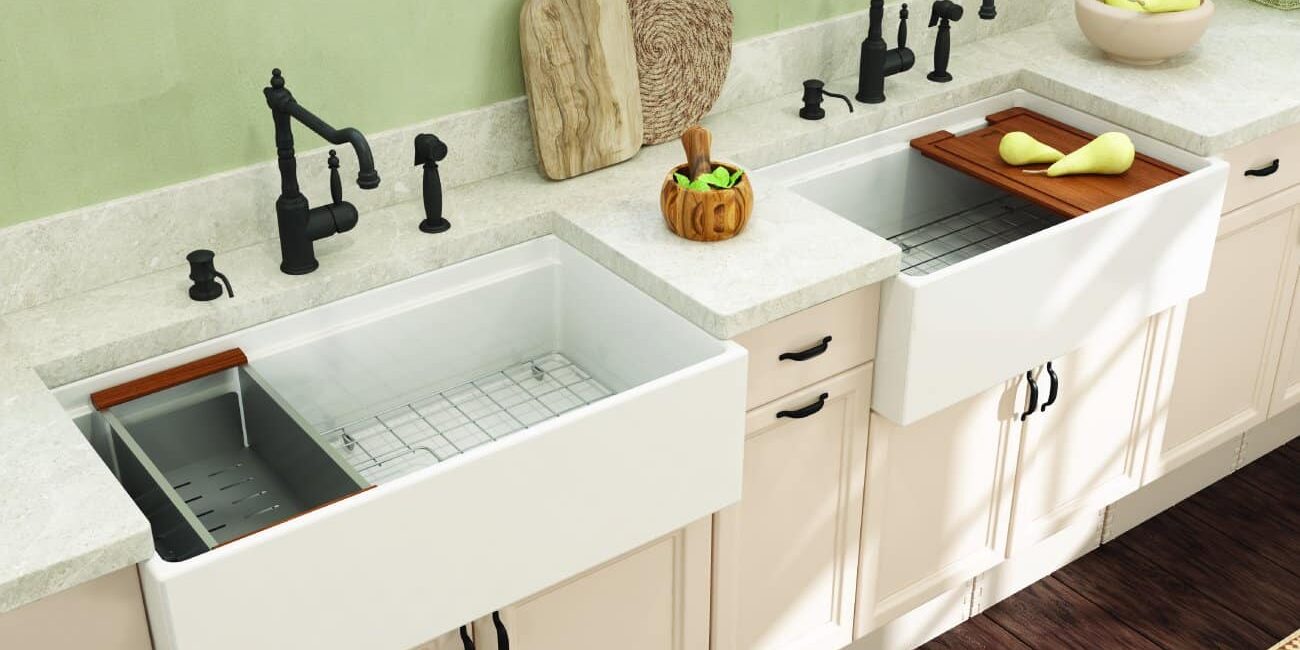 Highly Rated Kitchen Remodeling and Plumbing Services
in Towson, MD
Ever felt frustrated with the current state of your kitchen? Maybe you've silently cursed at the stubborn residue that just won't let your kitchen sink shine, no matter how much elbow grease you throw at it. Heck, maybe you're dreaming of a kitchen remodel in Baltimore or Towson MD, but that leaky kitchen faucet and questionable drain plumbing are raining on your parade. We feel you. From fixing a leaky faucet in the kitchen to taking on a complete kitchen remodeling in Towson MD, knowing who to call can make all the difference.
At Hardy Plumbing, we address all the nitty-gritty issues that come with the plumbing work for kitchen remodeling—whether it's a kitchen sink faucet replacement, unclogging kitchen drains, or ensuring your kitchen plumbing is top-notch.
Kitchen Plumbing Services
Elevate Your Kitchen Experience
The heart of your home deserves more than just aesthetic upgrades. While painted cabinets and chic lighting can give your kitchen a fresh look, it's the seamless integration of plumbing that truly elevates its functionality. Here's where you can infuse some professional touches:
Ever laid in bed counting those relentless drips? It's not just the sleep you lose, but also the mounting water bills that sting. Our focus? Giving you back your peaceful nights and saving you a penny or two.
Replace The Stubborn Sink
If you've ever stared, baffled, at a sink that refuses to drain, wondering what culinary artifact might be lurking below, you're not alone. It's not just about what's stuck but ensuring water flows freely when you need it to.
These handy devices can sometimes go awry with a hum, a growl, or an unexpected silence. Whether it's been jammed by last night's dinner or just needs a check-up, we can correct its moods.
The unsung hero of many meal clean-ups, until it decides to flood your kitchen or do a half-hearted wash. When it falters, we're here to ensure it regains its prime form.
Fancy Faucet Installations
Thinking of an upgrade? Perhaps a sleek touchless model or a vintage revival. We're here to merge style with function, ensuring your kitchen stays chic and efficient.
Pristine Water Filtration
For those moments when tap water feels a tad 'off', we step in. Delivering you clarity, purity, and a delightful sip every single time.
Ready to Cook Up Some Plumbing Magic in Your Kitchen?
Your kitchen is where all the magic happens, from sizzling stir-fries to those chocolate chip cookies that vanish before they even cool. It's the heart of your home, and it deserves to work flawlessly. With leaky faucets and clogged drains out of the picture, imagine the gourmet masterpieces you could whip up without a hitch.
Feeling the heat from kitchen conundrums? Don't stew over it. Reach out to Hardy Plumbing at (443) 707-2969 today!
Contact the plumber or plumbing company to schedule a service call. Be prepared to provide help about the problem.
Looking For A Local Plumber In Towson, MD Contact Us Now!