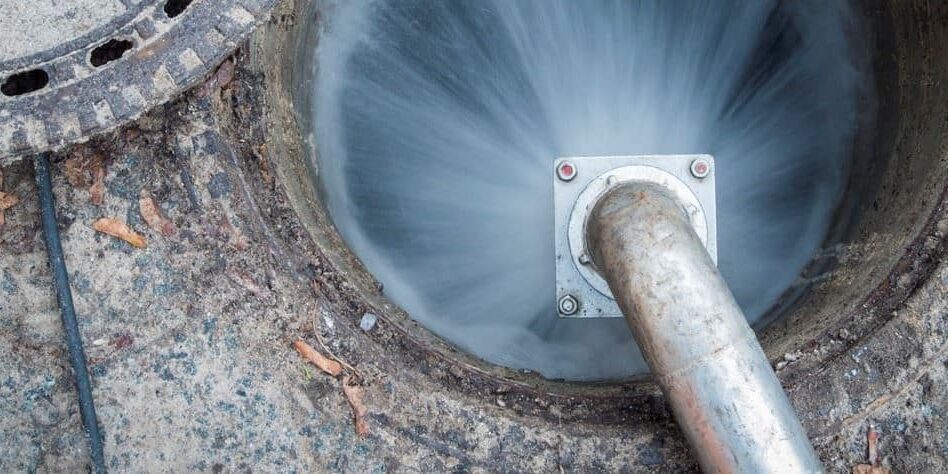 Experience High-Powered Hydrojetting
in Towson, MD
Staring at a sink where the water merely swirls without draining? Or stepping out of a shower only to find your bathroom resembling a swamp? It's draining to constantly deal with such nuisances. If routine drain cleaning isn't doing the trick, then it's time for a more powerful solution: Hydro Jetting.
Specifically for those in Towson, MD tired of recurrent blockages, Hardy Plumbing offers this advanced method to clear your pipes efficiently. No more waiting and hoping; with hydrojetting, we tackle stubborn blockages head-on, ensuring your drains flow freely once more. Let's explore how hydrojetting in Towson, MD can be the answer you've been searching for.
Signs You Might Need Hydrojetting
Ever tried deciphering the language of your pipes? They don't use words, but man, do they have some tell-tale signs to get your attention!
The Slow Swirl Dance: Picture this - you're washing your hands, and instead of the water zipping down the drain, it lingers, twirling and swirling as if it's dancing to a slow ballad. This isn't just water being whimsical; it's your drain saying it's choked up.
The Strange Symphony: Done with the dishes, you pause, hearing an odd gurgle from the sink, almost like it's trying to chat with you. It isn't humming along to your kitchen playlist. Instead, it's telling you there's something amiss in the depths below.
Puddles and Pools: Those random puddles you spot near your drains? They aren't aspiring to be summertime splash pools. It's more like your pipes sending out an SOS, saying, 'Hey! We've got a blockage here!'
That Not-So-Fresh Feeling: And then there's that whiff... a weird odor that hits you every time you're near a drain. If you think it's just the remains of last night's fish curry, think again. Your drain might be hinting at unwanted buildup, silently pleading for a cleanse.
If you've been nodding along to any of these, it's high time to listen to what your pipes are desperately trying to communicate. They're screaming out for a good hydrojetting session. 
Not All Jets Are Created Equal - Experience Hardy Plumbing Hydrojetting!
You know, there's hydrojetting, and then there's Hardy Plumbing hydrojetting. Let's break it down:
Experience and Expertise: Ever heard the phrase, 'Been there, done that'? That's us, but with hydrojetting in Townson. Our team's got countless hours under their belts, navigating the tricky turns of Townson pipes, ensuring they're squeaky clean every time. It's not just about pushing water down a drain; it's an art, and we've perfected it.
Customer Stories: Don't just take our word for it; ask around Townson. Maybe it's your next-door neighbor or that friendly barista from your favorite coffee shop. They've seen the magic we bring to the table, transforming clogged, sad drains into happy, free-flowing ones. Their smiles post-service? Worth every moment.
Safety Measures: And here's the thing – we're not cowboys. We don't ride in, guns blazing, jetting everything in sight. Every move is calculated, and every decision is weighed. Your home's safety, and your family's well-being – they're at the top of our checklist. Hydrojetting can be powerful, but in our hands, it's also safe and precise.
So yeah, not all jets are created equal. And with Hardy Plumbing, you're not just getting service; you're getting peace of mind.
Ready for Clear Pipes?
Contact Hardy Plumbing Now
Life's too short for clogged drains and those pesky puddles. Dive into a world where water flows freely, and your pipes sing praises instead of groaning in despair. Hydrojetting might be the hero you didn't know you needed, and we're just the folks to introduce you two. Call (443) 707-2969 to schedule your hydrojetting session in Townson, MD today!
Contact the plumber or plumbing company to schedule a service call. Be prepared to provide help about the problem.
Looking For A Local Plumber In Towson, MD Contact Us Now!